LIMITED EDITION PRINTS OF THE MOST RENOWNED ALBUM COVERS OF ALL TIME
LIMITED EDITION PRINTS OF THE MOST RENOWNED ALBUM COVERS OF ALL TIME
Music's most iconic images reimagined
Beautiful limited edition prints
DISPLAY YOUR MUSICAL HERITAGE WITH STYLE
"Record covers are perhaps the timelines of our lives. They remind us of where we were, what we were doing, and who we were with; they mark our student days, our holidays, our growing up, and our coming of age."
Richard Evans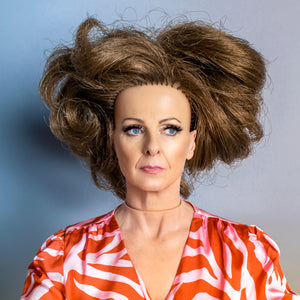 Number 8 - Doll
Sam Brown by Ren Brocklehurst
Number 8 – Doll is a truly beautiful piece of imagery from Ren and a celebration of the return of a much-missed musical talent in Sam.
Each print has been signed by both Sam and Ren, and is embossed with Hypergallery's publisher mark.
BUY NOW
In Search Of Space
hypergallery x barney bubbles
MUSIC and DESIGN fans have a rare opportunity to purchased authenticated artwork by one of the most iconic and idiosyncratic album cover designers in music history.
BUY NOW
Testimonials
The artist's proof 6/10 has arrived safely, and it is lovely, indeed! Thank you for all your assistance in this acquisition, and for your kind note.

It will be professionally framed and will hang in our cherished home in the Hudson Highlands of NY, where it is sure to be a conversation starter for years to come.

Mike, USA, 2023
Hope you are keeping well. Just a line to say that the Alan Parson's print arrived safely today. I'm really impressed with the print.


Many thanks for all your help and advice. It is really appreciated,

Stephen, UK, 2022
They're beautiful! Much more so in person than the photographs on the website. The 'shock pink' is particularly mesmerising!

I'm considering mounting them with slight depth variations, so each can catch the light at different angles as you move by them. For that I'll have to experiment a bit!

Christopher, USA, 2022
Hypergallery
About Us
Founded in 2002 by father-daughter team Rob and Emily, Hypergallery has been publishing and dealing in limited edition album cover art prints for many years. From iconic classics to quirky gems from music's outliers, we have the most comprehensive and specialist album art collection in the world.
We are premium print publishers devoted to working with the greatest artists associated with this unique genre.
Read more
If you are unsure about ordering from outside of the UK please don't be put off by the prospect of import duties and fees. Drop us a line for country-specific advice and information.
Email Us